Stephen DAvison: Head of Lending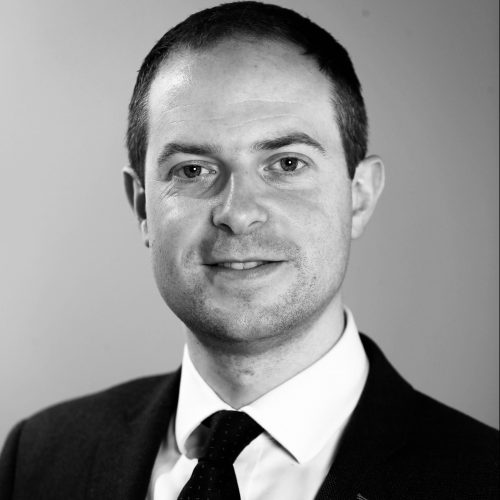 Stephen Davison
Head of Lending
Stephen Davison is based at our Belfast office and has been promoted to Head of Lending with overall responsibility for the firm's lending operations.  This involves leading the team on a day-to-day basis, improving systems and managing/building relationships with the firm's professional advisors.
You've recently been promoted to Head of Lending – tell us a bit more about what your new role will involve?
I will be overseeing our lending team on a day-to-day basis. The team are responsible for deal structuring, analysis and underwriting right through to the day of completion. They also work closely with some of our key stakeholders including solicitors and valuers to ensure our borrowers benefit from a quick and (hopefully) seamless process to drawdown.
What will be the greatest challenge facing the bridging industry in the coming months?
The wider economic backdrop – particularly the interest rate environment and inflation. We can all see the Bank of England taking action to get the latter under control, however, what remains to be seen is how the former will influence borrower decision-making.   Will they continue to progress projects and make acquisitions? And how will the debt markets fare in terms of providing exits?
At Ortus, we work closely with each borrower to understand their repayment strategy and can be flexible in that regard. So I remain very optimistic about supporting our borrowers during this period. 
What keeps you focused?
Delivery – we're in a time-sensitive industry and we often have clients coming to us because they don't have time to wait for a lender who will deliberate for weeks or maybe even months.
We pride ourselves on our ability to make decisions quickly – even an initial decision to lend, and I'm always aware that whilst we can talk the whole way through the process, our borrowers only get the result they need when capital has been deployed.
How do you keep a team motivated?
Empowerment – I really believe in our team here at Ortus. We've been lucky to gather a group of like-minded individuals from diverse backgrounds who all bring something different to the table.   Giving them the tools to work effectively and make good decisions has had a positive impact on the team.
What famous person (dead or alive) would you most like to have dinner with?
Gary Neville. At the risk of sounding tedious, I think the way he has adapted from a professional footballer to a well-respected pundit is fascinating.
When you add to that the various other businesses and areas, he gets involved in I think there would be no shortage of conversation. I also believe he's partial to a nice glass of red which works well for me.