Jamie Russell: Commercial Director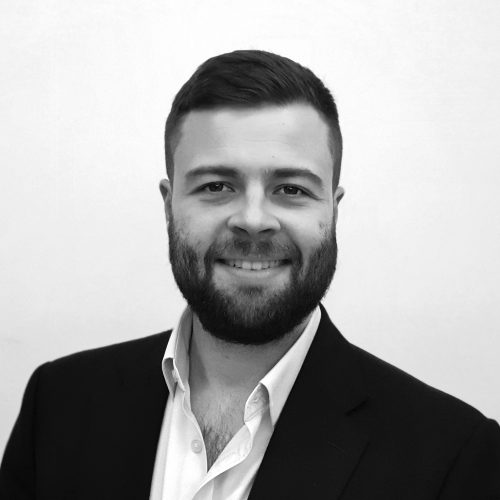 Jamie Russell
Commercial Director
Jamie has been promoted to Commercial Director and will now have overall responsibility for the performance of the sales team, including product development, training, recruitment and strategy
Jamie has worked in bridging finance now for several years however he is certainly not your average banker turned bridging employee.  He served in the British Army for 5 years and left in 2017 and his military training amongst other things, has provided him with the ability to work under pressure, to play as team and to develop strong negotiation skills.  
You've recently been promoted to Commercial Director – tell us a bit more about what your new role will involve?
I'm really grateful to my colleagues at Ortus who have supported and mentored me over the past few years. My new role will involve investing more time in shaping Ortus' future strategy, with a particular focus on origination. I think that any organisation should be greater than the sum of its parts and so I'm hoping to enhance that multiplier by ensuring that the team not only works well together, but also in harmony with other critical functions like lending and credit.
I will of course still be working on deals, which is the best bit!
What will be the greatest challenge facing the bridging industry in the coming months?
One thing I definitely am not is an economist, but I don't think it takes an economist to see that the market is behaving very differently as a result of the wider global situation. The elephant in the room is surely rising interest rates. This presents a challenge for lenders, brokers and borrowers; It isn't the first time that this has ever happened though, and the property finance sector has weathered similar storms before. I think that we'll all have to be creative whilst taking a sensible approach to risk. Brokers need us lenders to deliver certainty, that's one of the reasons why the specialist lending sector exists. I'm proud that Ortus lends even in times of uncertainty, be it Brexit, the Pandemic or whatever scenario is next.
What keeps you focused?
I hate missing opportunities. Be it a chance to learn from, mentor a colleague, a missed deal, meet with a friend or go for a run! Staying focused for me means making the most of every opportunity. I'll admit that staying focused is much easier when you're surrounded by great people, and I'm really fortunate to have that at Ortus.
How do you keep a team motivated?
Everyone is different, so I think it's important to adapt the approach for each individual. Generally, people react better to positivity, encouragement and trust. With the right people in the team, a little bit of trust goes a long way! I've worked with some great managers over the years so I shamelessly plagiarise their techniques to try to get the best out of people. If you are honest with others, they are usually honest with you too.
What famous person (dead or alive) would you most like to have dinner with?
Arnold Schwarzenegger. Who doesn't love Arnie? He'd probably get sick of me repeatedly asking him to keep saying "I'll be back". That aside, I think he's a great example of someone that worked hard throughout his career and made a huge success of himself.  He had plenty of setbacks but he just kept pushing.